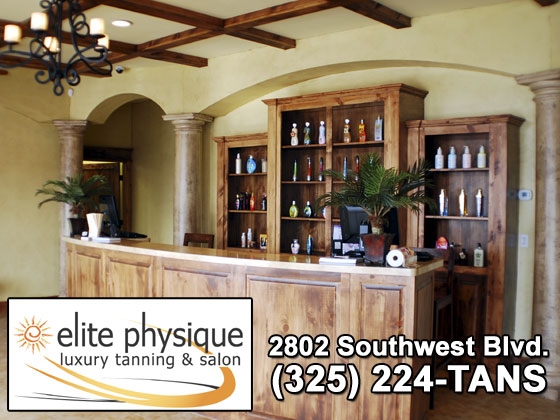 Have a question or need to contact Elite Physique?

Elite Physique Southwest
2802 Southwest Blvd.
San Angelo, TX 76904
(325) 224-8267 (TANS)







2802 Southwest Blvd.
(325) 224-TANS
Monday - Friday
8:00am - 7:00pm
Saturday
10:00am - 5:00pm
Sunday
1:00pm- 4:00pm
We will follow SAISD's weather schedule. If schools are closed or delayed, Elite Physique will be also. Please check our Facebook page for the most up-to-date information.
Ever wanted a really fun job? Want to make some extra money? Click here for the Elite Physique job application!